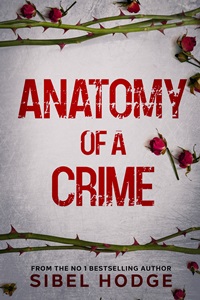 Gripping, unpredictable, and chilling, Anatomy of a Crime takes readers on a dark jourmey that's perfect for fans of Serial.
On the summer solstice in 2017, two girls walk into Blackleaf Forest.
Only one comes out alive.
Dubbed as the Sleeping Beauty Killer, and surrounded by rumours of witchcraft, Caris Kelly is sentenced to life in prison for murdering her best friend during a ritualistic thrill kill.
Although Caris insists she is innocent, no one believes her.
Then three years later, investigative journalist Lauren Taylor looks into the murder for her true crime podcast. She becomes convinced there's more to the flimsy witness testimony, sinister coincidences, and sensational press coverage and probes into the case. As prejudices are revealed, lies are uncovered, and secrets are blown wide open, a single question remains… is there really one truth about what happened that night? Or are there only different versions of the same story?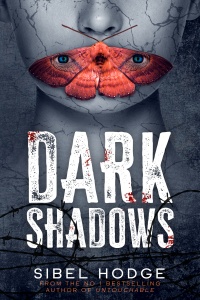 A modern twist on George Orwell's classic 1984 meets Black Mirror in this new conspiracy thriller from the No 1 bestselling author of Untouchable.
The Victims...
Two suicides.
One horrifying accident.
Each involving a university student.
The police don't think it's a coincidence. They just can't prove it.
The Detective…
Fearing a possible cult is coercing innocent students, Detective Becky Harris is sent undercover to investigate. But after more tragic incidents occur, she suspects the connection between the victims is even more terrifying. And finding the evidence to prove it may cost Becky her whole career.
The Counsellor…
A distraught student turns to her counsellor Toni with a strange story to tell. But a tragic car accident prevents Toni from learning more. Convinced something sinister was going on in the young woman's life, Toni starts digging further, enlisting the help of her godfather, an ex-SAS operative. What they discover is a nightmare conspiracy. And someone operating in the dark shadows is deciding who lives and who dies.
UK No 1 Bestseller and International Bestseller!
(Detective Carter Book 3)
Detective Carter knows all about torture – but he's never known a case as dark as this one.
The Six…
An abandoned building goes up in flames. Six women are chained inside and left to die – the truth is left to burn with them. Only one piece of evidence remains, but will it be enough to find their killer?
The Detective…
Retired detective Warren Carter has been suffocated by grief for his wife and is looking for a new start. But when he gets a call that cuts to the heart of the force, investigating a corrupt police officer, he has to accept. This time, though, he's going to have to face his demons and work out who to trust when the truth is guarded by his own colleagues.
The Bad Cop…
It was supposed to be the perfect crime: they knew the system well enough to beat it and get away with murder. But they didn't know Detective Carter, and how far a man will go when he has nothing left to lose…
Their Last Breath is the gripping new thriller perfect for fans of Line of Duty, from the bestselling author of Duplicity and Into The Darkness.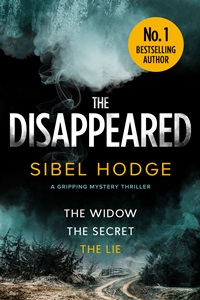 UK, USA, and Australian Bestseller!
The Disappeared…
On a routine flight from Africa to England, Dr Mason Palmer is tragically killed when the light aircraft he's travelling on crashes and disappears in dense bush land.
The Widow…
Ten months later, Nicole Palmer is still trying to block out the grief of her husband's sudden death. Until one morning she receives a photo of Mason through the post, along with a cryptic message. A message only he could've written.
The Secret…
But when Nicole tries to find out if Mason is really alive and what actually happened to him in Africa, everyone she turns to for answers ends up dead.
Determined to find the truth, Nicole uncovers a conspiracy that spans the globe, and discovers there are powerful people who are prepared to kill to keep her silent.
Who's lying? Who's watching Nicole? And can she expose their murky secrets before they catch up with her?
"A fabulous and explosive read" ~ Read Along With Sue


"The Disappeared is a bold thriller, taking the recipe of the usual psychological thriller and adding five spoons of action that make everything twice as taut and terrifying. Very very clever, and very very gripping! ~ Chocolate'n'Waffles Book Blog


"A compelling fast and furious story of intrigue, secrets, and deception! This book will give you whiplash with all the twists and turns..." ~ Audio Killed The Bookmark


"A strong powerful read that will grab you by the throat and shake your thinking all ways round!" ~ Chapter In My Life


"This will definitely be a contender for my best books of the year – packed full of suspense, excellent characters and a fabulous storyline." ~ Donna's Book Blog
"The sense of danger in this book is almost tangible. My blood pressure went through the roof and my heart just couldn't keep up with the adrenaline pumping through my veins!" ~ Relax and Read Book Reviews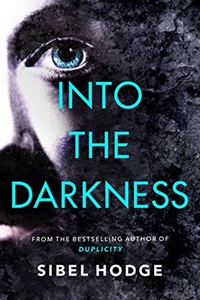 UK No 1 Bestseller & International Bestseller!
Silver Medal Award Winner in the 2019 Readers' Favorite Thriller - Conspiracy genre!
Over 50,000 Books Sold!
(Detective Carter Book 2)
The Missing…
In a hidden basement, eighteen-year-old Toni is held captive and no one can hear her screams. She's been abducted after investigating unspeakable things in the darkest corners of the Internet.
The Vigilante…
Fearing the worst, Toni's mother turns to ex-SAS operative Mitchell to help find her missing daughter. And when Mitchell discovers Toni's fate rests in the hands of pure evil, he races against the clock to find Toni and bring her out alive. But even that might not be enough to save her.
The Detective…
DS Warren Carter is looking forward to a new job and a simpler life. But when he's called in to investigate the brutal murder of a seemingly normal couple, he becomes entangled in lives that are anything but simple. And as he digs deeper, he uncovers a crime more twisted than he could ever have imagined.


"Trust me when I say that this book will definitely be one of the most talked about mystery/thrillers of 2018. To anyone craving an addictive, unique, fast-paced, page-turning thriller, Into the Darkness is the book for you." ~ The Next Page


"OH WOW, this has got to be the best thriller suspense books I have read in along time." ~ Bookaholic Dawn
"Sibel Hodge definitely knows how to write a hard hitting, thought provoking read. Bravo Ms Hodge, another cracker!" ~ A Knight's Read


"Once again, Sibel Hodge delivers a cracking thriller that gets under my skin and chills me to the bone. If you're not reading the books by this author, you're doing yourself an immensely massive disservice." ~ Novel Deelights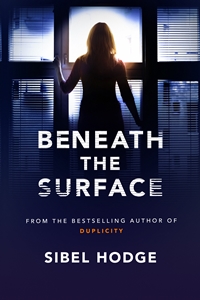 UK Bestseller!
Dean Hudson didn't look evil…so what could drive an ordinary boy to kill?
When the teenage son of Holly Gold's school friend brutally murders his parents before killing himself, her sleepy home town is rocked by the sudden tragedy.
Appalled, Holly investigates. What could have caused the happy-go-lucky boy she remembers to commit such a heinous crime? When another teen commits suicide, she uncovers a horrifying link between the recent deaths and a dark conspiracy to hide the truth.
But someone doesn't want Holly asking questions and, as she hunts for evidence to prove her theory, she's dragged into a nightmare that threatens her life and her sanity. Then tragedy strikes again—and this time it's closer to home…


"A cross between Erin Brockovitch and Enemy Of The State. If you love a nail biting read that will have you on the edge of your seat then this is the book for you." ~ By The Letter Book Reviews


"A totally shocking, believable, alarming story that gave me the chills. It is a fantastic work of fiction with a very disturbing (and quite realistic) notion at its centre. I think it's brilliant and I highly recommend it." ~ Relax and Read Reviews


"Hodge ratchets up the suspense with twists and turns I, for one, did not see coming. The conspiracy element of Beneath The Surface ensures that the reader is kept on their toes and the shocks keep on coming.The premise and Hodge's style of writing make Beneath The Surface a gripping and thought-provoking read. This is not your average thriller and I loved it!" ~ Bloomin Brilliant Books


"Wow, once again Sibel Hodge has turned my head completely inside out and caused me to question everything round about me! It paints an in-depth and well researched picture of lies, deceit and cover ups and proves once again that Sibel Hodge is in a class of her own when it comes to writing about subject matters based on the truth. Do not miss this one!" ~ Chapter in my Life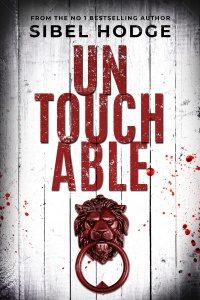 Over 120,000 Copies Sold!
Canadian No 1 Bestseller & International Bestseller!
Honorable Mention Award Winner in conspiracy thrillers in the USA Reader's Choice Awards 2018!
Finalist in the 2017 International Thriller Writers Awards!
A Conspiracy. A cover-up. And a whistle-blower who knows too much. You think you know who to trust? You're wrong. And the truth may kill you...
~~ Inspired by real UK police investigations, this book contains scenes which some readers may find disturbing ~~
It's Maya and Jamie's anniversary, and she waits with excitement for him to return home for a celebratory dinner. There's a knock at the door. It's the police. Jamie has been found hanging in a local wood.
His death is ruled a suicide, but Maya doesn't believe Jamie would take his own life. Something isn't right. Someone has broken into her house. Someone is watching her. And someone has gone to great lengths to cover up what Jamie was doing before he died.
Maya's grief turns to suspicion, and as she begins to investigate the weeks leading up to Jamie's death, her trail leads her to a place known as "The Big House" and the horrific secrets within. Secrets people will stop at nothing to keep hidden. People linked to the heart of the Establishment who think they're untouchable.
Now Maya has a dangerous decision to make. How far is she prepared to go to reveal the truth?

"Disturbing, compelling, brilliantly-written tale of abuse and revenge." ~ Mark Edwards, Bestselling Author of Follow You Home

"A fast paced intense thriller that will sometimes make you gasp, cringe, make your jaw drop to the floor. Make your heart beat faster, make you read faster. This author has a pure gift that takes you on a journey that sometimes you want to close your eyes to, but you daren't. You can't switch your brain off, it stays with you. Even months later. " ~ Read Along With Sue Book Blog


"Untouchable will be a book that remains with me forever. One of those novels that hooks you in from the start, then keeps upping the game as you read it until you are desperate for certain outcomes from the plot and characters. I can't recommend it enough however, it's exceptional writing, the plot is truly engaging and the characters the type you will be forming "book" relationships with. I loved it, it stirred me on so many levels and recommend it openly and gladly. 5 huge stars and long-listed for my Top Ten Books of 2016." ~ Booklover Catlady


"Untouchable is a mind blowing, off the charts, out of the ballpark, hellacious rollercoaster ride that brought all my emotions to the surface, roiling and boiling.
Sibel Hodge is a master storyteller that left me screaming for more!"
" ~ Fundinmental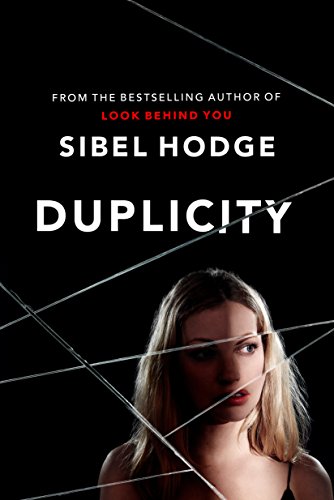 UK No 1 Bestseller & International Bestseller!
Over 100,000 Books Sold!
Winner of the No 1 Best Thriller in Top Shelf Magazine's Indie Book Awards 2018!
Honorable Mention Award Winner in the USA 2018 Reader's Choice Awards!
(Detective Carter Book 1)
There are three sides to every story: Yours. Mine. And the truth…
Max and Alissa have a fairy tale life—newlywed, madly in love and enviously rich. Then Max is brutally stabbed to death at their home and Alissa, miraculously, escapes with her life. But why was she spared?
The hunt for the killer begins, uncovering a number of leads—was Max's incredible wealth the motive? Had his shady business practices finally caught up with him? Or was it a stalker with a dangerous obsession?
Devoted friends rally around gentle, sweet Alissa as she is left to mourn the loss of her husband and pick up her life. But not everyone is who they seem…Deep-rooted jealousies, secrets and twisted love lie just beneath the surface, and not all fairy tales have a happy ending.

"This one has it all. Crime & mystery with a dark touch of psychological nastiness. Brilliantly written, complex story line & well-developed characters. A mindblowing novel. Twist and turns that keep you guessing. An absolutely must read!" ~ Digital Book Freak

"The story had me trapped within its pages. I watched the spider spinning it's wicked web. But, the web, was it solid enough? Did it trap the right person? Spellbinding is one word that comes to mind. This would make for an awesome movie." ~ Read Along With Sue Book Blog

"Boy was this a twisted read – there are so many twists and turns that will tie you up in knots. In part two of the book the pace becomes frantic; you are going to be left gasping and unable to trust anybody. Sibel Hodge is a master teller of twisted tales – this woman's brain must be like a corkscrew inside! This is definitely on my must read list of recommendations!" ~ Chapter In My Life

'Sibel has created a dark and twisted tale which takes you where you never expected. Duplicity is responsible for a couple of very late nights and the twists and turns will leave you holding your breath while muttering 'oh my God'. Utterly compelling with keep-you-on-the-edge-of-your-seat suspense and characters who leave you wondering who to trust, Duplicity is the perfect psychological thriller. You need to read it! Just be sure to have time set aside for it as you will not want to put it down until you reach the end of that final page!' ~ Bloomin' Brilliant Books

"A psychological thriller that you just can't put down. Fast-paced, tons of 'OMG' moments, and with enough twists and turns to ensure you'll need a good physiotherapist to see you right when you're done!" ~ Jan's Book Buzz

"Sibel Hodge is a thriller writing genius, even for those thriller readers who think they know it all; and Duplicity is no different. This is nothing other than a brilliant thriller that will keep you turning the page playing detective, yelling at characters and revelling in this story." ~ Charlotte Reads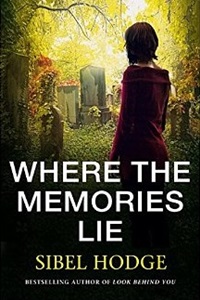 International Bestseller!
Over 120,000 Books Sold!
A murder. A confession. A dark family secret. Who killed Katie Quinn?Twenty-five years ago Katie ran away from home and never came back. But now she's suddenly reappeared in her best friend Olivia's life—in the form of a chilling confession. Olivia's father-in-law, wracked with guilt, says he murdered her all those years ago. Tom suffers from Alzheimer's and his story is riddled with error and confusion. Except for one terrifying certainty: he knows where the body is buried.As Olivia and the police piece together the evidence, they are left with one critical question. They have a crime, they have a confession, and now they have a body—but can any of it be trusted?

"A hugely-gripping page turner with a brilliant twist. If you're looking for a fast-paced psychological thriller full of intrigue, believable characters and dark family secrets, look no further." ~ Mark Edwards, No 1 Bestselling Author of The Magpie
"An absorbing tale of family secrets and lies - a thoroughly enjoyable read." ~ Mel Sherratt, Bestselling Author of Taunting the Dead
"Holy Moly! This book is absolutely one of the best psychological thrillers I've read in a long time. Overflowing with secrets, lies, deceit and betrayals this book is simply amazing and I highly recommend it. A well-thought out, clever plot, unwavering suspense and tension from start to finish and chapters ending in cliffhangers kept me pinned to my kindle until I had practically devoured the whole book. Warning Tag: Once you start reading, you won't be able to stop!" ~ Relax and Read Reviews
"Holding me hostage to the very last page this gripping read made me resent every interruption and had me turning pages well into the early hours." ~ BookLoverPoetryJo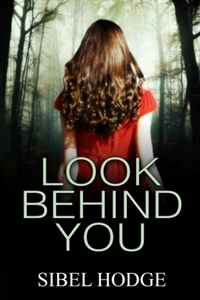 UK & Australian No 1 Bestseller!
Over 450,000 Books Sold!
Chloe Benson wakes up kidnapped and bound in an underground tomb with no memory of how she got there.
She manages to escape but no one believes her story—not the police, not the doctors, and especially not her husband, Liam.
When she suspects Liam is lying to her, Chloe is forced to retrace her past, following in her own footsteps to find the truth and stay alive. But who is following Chloe?
Look behind you. You never know who's out there.

"Sibel Hodge has managed to give us a terrific all round read that will keep you on your toes and playing the guessing game. Superbly done and with an extremely readable style. I recommend this highly for fans of psychological thrillers." ~ Liz Loves Books

"Its a twisty tale, very tense and dramatic. The author skilfully plants doubts and double bluffs at every turn until you're sure you know what's going on, then a niggle of doubt creeps in just like it does with Chloe. A clever and captivating (no pun intended) story I thoroughly enjoyed." ~ Beady Jans Books

"Hodge keeps the story tightly knit and the suspense ratcheted to a feverish pitch on every page. I found myself rushing through the story to see what would happen next and I could not really ask for more in a thriller novel." ~ Minneapolis Examiner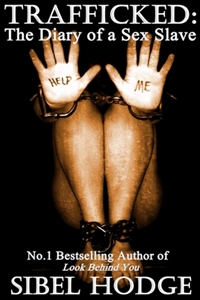 Listed in Top 40 Books About Human Rights by Accredited Online Colleges!
My name is Elena and I used to be a human being. Now I am a sex slave.
If you are reading this diary then I am either dead or I have managed to escape…

Trafficked: The Diary of a Sex Slave is a gritty, gripping, and tear-jerking novella, inspired by real victims' accounts and research into the sex trafficking underworld.

"20% of the royalties from the sale of this book will be donated to two leading UK based anti-trafficking charities: The Poppy Project and Unseen UK." - Sibel Hodge, Author

"Hodge took her readers to a rare journey that touches and break the hearts all at the same time through the eyes of Elena, the victim to whom the diary belongs. While reading, I could feel the victim's emotions pouring through; her sadness, frustration, anger and fear bundled into a giant seemingly endless burden. Hodge really did a great job in describing everything, no matter how explicit it was." ~ The Bornean Bookworm

"Although the subject is a devastating one this story is beautifully written by Hodge. Hodge does a wonderful job, she manages to take you on this gritty journey leaving you breathless at the end. I highly recommend this novel! It is extremely moving, you will not be disappointed." ~ Boekie's Book Reviews

"Heart wrenching and well written" ~ Can't Put It Down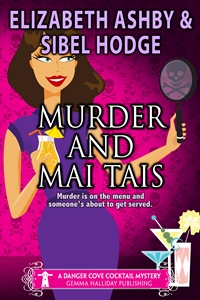 Murder is on the menu, and someone's about to get served.
Hope Foster's motto is to let fate lead you—which it did in her case right to the quiet town of Danger Cove. But when the owner of the Smuggler's Tavern, where Hope tends bar, is murdered, suddenly fate puts Hope squarely in the role of "prime suspect" in her employer's murder. Not only is she the last one to see him alive, but a new will also reveals that her employer left his whole estate to Hope instead of his ungrateful daughter Elise and nephew Carter.
With the local police convinced Hope is a manipulative "Black Widow" killer, Hope's peaceful life in Danger Cove is about to turn into a white water ride. Along with a sexy underwater archaeologist from England, in town searching for a lost shipwreck, an international yoga guru, and a reformed alcoholic patron, Hope sets out to prove her innocence.
But can Team Hope catch the real killer before she trades in her bartending apron for an orange prison jumpsuit?

To find out more about the Danger Cove Mystery Series, check out the Danger Cove Website!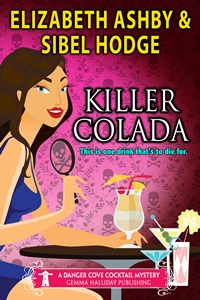 It's been a stressful couple of months for bartender, Hope Foster, so her best friend Ruby treats her to an afternoon of holistic pampering with therapist Pandora Williams. But what should be a relaxing getaway turns into a murder scene when Hope and Ruby stumble across Pandora's lifeless body in the kitchen next to a killer cocktail.
Hope is convinced that the police are barking up the wrong tree when it comes to suspects. But as she digs further into Pandora's past, it's seems she's opening the proverbial box.
Twenty years ago, Pandora's daughter, Jenna, disappeared one night after arranging to meet her fiancé, Tim, to break off their engagement. Pandora had always believed that Tim killed her daughter, although she'd never been able to prove it. Is Pandora's murder connected with a decades-old family tragedy? Or has someone used the past as a convenient way to frame the fiancé?
With the police wearing blinders, it's up to Hope, Ruby, and ex-FBI agent Vernon to find out the truth...at any cost!


To find out more about the Danger Cove Mystery Series, check out the Danger Cove Website!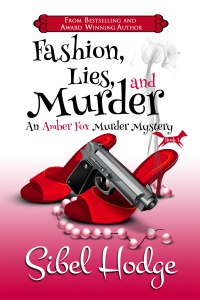 Award-winning and International Bestselling Series!
Amber Fox has been making too many mistakes, and something's got to give...
For starters, Amber accidentally shoots Chief Inspector Janice Skipper and gets thrown off the police force. Oops! Then, she accepts a job as an insurance investigator from her ex-fiancé, Brad Beckett. Only Brad thinks they've still got unfinished business in the romance department, making for a steamier working environment than Amber counted on.
And when fashion designer, Umberto Fandango, goes missing, Amber's investigative skills are put to the ultimate test.
Nothing about the case is what it seems, and to make matters worse Amber's arch-enemy, Chief Inspector Skipper, is also investigating the disappearance. If Amber wants her old job back, she's in a race against time to solve the mystery before Skipper does... all the while dodging her ex-fiancé, her own mixed up feelings, and a couple of crazy mobsters.
Who is Umberto Fandango? Is he dead? And can Amber stay one step ahead to stay alive?


(Note: Formerly published under the title "The Fashion Police")


"If you like Janet Evanovich's Stephanie Plum I think you will really like Amber Fox - I know I do." ~ Martha's Bookshelf

"I found myself chuckling out loud and on one occasion snorting water out my nose. I was very happy to discover that this is only the first of Amber's adventures, and I cannot wait to see what she gets up to next." ~ Coffee Time Romance & More

"Hodge created a lovely chick-lit/thriller storyline that reminds me of Charlaine Harris' Lily Bard mysteries that I love to eat up." ~ The New Podler Review of Books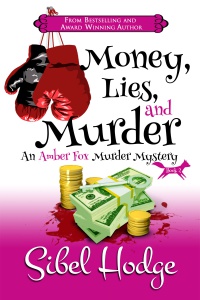 Award-winning and International Bestselling Series!
Armed with cool sarcasm and uncontrollable hair, feisty insurance investigator Amber Fox is back in a new mystery combining murder and mayhem with romance and laughter...
Three deaths. A safety deposit box robbery. The boxing heavyweight champion of the world. Somehow, they're all related, and it's up to Amber to solve a four year old crime to find out why. Only she stumbles across a trail of dead bodies and a web of lies spanning both sides of the social divide, this case starts to get personal.
Someone thinks Amber's poking her nose in where it's not wanted, sparking off a deadly game of fox and mouse--only this time, Amber's the mouse.
Out of options, Amber is forced to take refuge in the home of her ex-fiancé, Brad Beckett, and now it's not just the case that's heating up!
All Levi Carter wanted to be was the boxing heavyweight champion of the world, but at what cost? All Carl Thomas wanted was to be rich, but would his greed be his downfall?
All Brad Beckett wants is to get Amber back, but there's a reason for the ex word. And all Amber wants is to get out of this investigation alive...


(Formerly published under the title: Be Careful What You Wish For)


"If you like Janet Evanovich's Stephanie Plum I think you will really like Amber Fox - I know I do." ~ Martha's Bookshelf

"Ms. Hodge has written a funny and suspenseful story much in the style of Evanovich's Stephanie Plum books. The plot is fast moving and the dialogue very witty. The mystery is intriguing and interesting, even to people who have no interest in boxing." ~ Coffee Time Romance & More

"WARNING: I don't do the book justice go read it for your self it's worth it! Left me speechless. Love the character, story line, everything." ~ Jagged Edge Reviews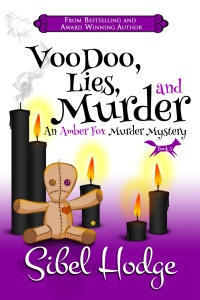 Award-winning and International Bestselling Series!
Feisty insurance investigator Amber Fox is back in her deadliest case ever...
When Chantal Langton, the daughter of a famous voodoo high priestess, goes missing, is it a simple case of a rich girl looking for adventure, or is it something more sinister?
Amber Fox aims to find out, and soon finds herself slap bang in the middle of voodoo curses, a trail of missing women, and a labyrinth of deceit. And, if that wasn't enough, her ex-fiancé-turned-boss-turned-fiancé again is pressing her to set the wedding date.
Can Amber find Chantal and hunt down a cold-blooded killer... or will she become the prey this time?


(Note: Formerly published under the title "Voodoo Deadly")


"Amber Fox was hilarious with her tough as nails outer persona and her hysterical one-liners that were frequently laugh out loud funny. I definately recommend picking this book up!!" ~ The Caffeinated Diva reads...

"Amber Fox is the kind of strong lead female character with a great sarcastic wit that I love to read." ~ To Read, Perchance to Dream

"Sibel Hodge does it again! Another book I just couldn't stop reading. I absolutely love Amber Fox series and I am so glad I got to read and review this one because it was fantastic." #~ Geeky Girl Reviews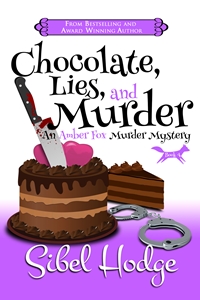 Award-winning and International Bestselling Series!
Feisty insurance investigator Amber Fox is finally marrying her boss, Brad Beckett, in seven days. All she has to do before the wedding is get a manicure, a bikini wax, and buy some sexy honeymoon undies. Easy peasy...
Until glamour model Aleesha starts receiving threatening letters, and Brad's suddenly hired as her bodyguard. Unfortunately, Aleesha's definition of guarding her body is different to Amber's. Especially since Aleesha is Brad's ex and has her sights set on getting him back.
And when Brad's arrested, facing life imprisonment, it looks like the only thing on Amber's honeymoon itinerary will be conjugal prison visits.
Can Amber solve the case and clear Brad's name? Is Brad as innocent as he claims? Or is this the end for Amber and Brad?


"Amber Fox was hilarious with her tough as nails outer persona and her hysterical one-liners that were frequently laugh out loud funny. I definately recommend picking this book up!!" ~ The Caffeinated Diva reads...

"Amber Fox is the kind of strong lead female character with a great sarcastic wit that I love to read." ~ To Read, Perchance to Dream

"Sibel Hodge writes in such a way that it feels like your best girlfriend is dishing the dirt and letting you in on her best secrets. Her Amber Fox Mystery series is the perfect combination of chick lit and mystery." ~ A Girl and Her Kindle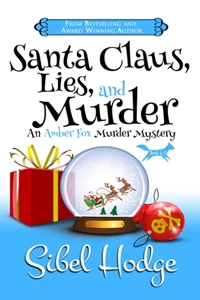 Award-winning and International Bestselling Series!
Santa has gone missing and the fate of Christmas is in Amber Fox's hands…
When the bones of St Nicholas, the original Santa Claus, are stolen from a special exhibit at the Natural History Museum on Christmas Eve, insurance investigator Amber Fox is hot on the thieves' trail.
Jinxed spells, freaky insects, and a sack full of secrets take Amber on a bumpy sleigh ride. But can she restore the relics back to their natural resting place and preserve the true spirit of the Yuletide Holly Days? Or is Santa lost forever?


**Santa Claus, Lies, and Murder is a novella, or short novel length mini mystery, approx 100 pages**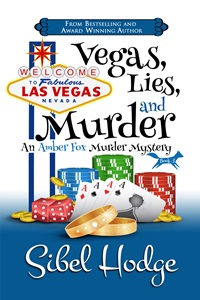 Award-winning and International Bestselling Series!
When feisty insurance investigator Amber Fox lands in Las Vegas to tie the knot with her fiancé, Brad Beckett, she's got three things on her mind: fun, relaxation, and lots of honeymoon action.
But after one wardrobe malfunction and a botched Elvis-themed ceremony, Amber's personal life is in overload, and her lucky knickers definitely aren't working their magic.
And if that wasn't enough to ruin her special day, Amber finds herself in the middle of investigating the disappearance of an exotic dancer and working undercover in gentleman's club, Polesque, bringing a whole new meaning to seeing the Vegas Strip.
In Sin City, the stakes are high, but whoever said "What happens in Vegas, stays in Vegas" hasn't bet on meeting an angry Amber Fox.
Romance/Chick Lit/Women's Fiction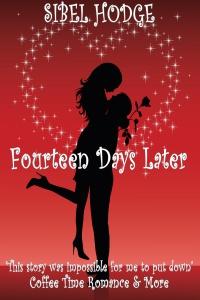 International Bestseller!
When accident-prone Helen Grey finds a thong stuffed into the pocket of her boyfriend's best work trousers, it's time for her to move on. His excuse that he needed to dust the photocopier and just thought that it was a rag sounds like a lame excuse.
Helen's life is propelled in an unexpected direction after her best friend, Ayshe, sets her a fourteen-day, life-changing challenge. Helen receives a task everyday which she must complete without question.
The tasks are designed to build her confidence and boost her self-esteem but all they seem to do is push her closer to Ayshe's brother, Kalem.
How will Kalem and Helen get together when she's too foolish to realize that she loves him? How can he fall for her when he is too busy falling prey to her mishaps and too in love with his own perfect girlfriend? How will Kalem's Turkish Cypriot family react when they find out?
Is it really possible to change your life in fourteen days?


"This was a hilarious romance! I truly was laughing out loud while reading this one. I had a hard time putting this one down because I never knew what funny catastrophe or line would come next." ~ The Cajun Book Lady blog

"I don't usually read romance novels. However, I do make exceptions to that, and I'm glad I did for this one." ~ Red Adept Reviews

"This story was impossible for me to put down." ~ Coffee Time Romance & More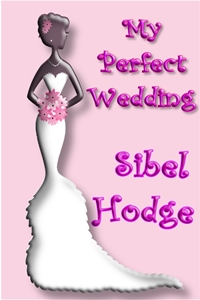 Helen Grey is finally getting everything she wants. She's about to have the perfect dream wedding and begin an exciting new life abroad on the sunny Mediterranean island of Cyprus. But living the dream isn't all it's cracked up to be.
After a mix-up at the airport, Helen finds herself drawn into the midst of an elaborate plot to steal an ancient statue and assassinate a local businessman. And as if that wasn't bad enough, her wedding dress is AWOL, the statue seems to be cursed, and Helen is wanted by the police.
With the big day rapidly approaching, a roller-coaster of mishaps, misunderstandings, and disasters threatens to turn the newlyweds into nearlyweds.
Can Helen prevent an assassination, save the statue, and have the perfect wedding? Or will the day to remember turn into one she'd rather forget?


"The fun never stops and you will find yourself laughing out loud at odd moments throughout the story. Ms. Hodge is rapidly becoming a favorite of mine." ~ Coffee Time Romance & More

"I loved this book. It is a easy read so it didn't take me long to read it and I just couldn't put it down. If you are a fan of Sophie Kinsella I am positive you will love My Perfect Wedding by Sibel Hodge." ~ Geeky Girl Books

"My Perfect Wedding was entertaining and funny. The dialogue is sharp and witty, which had me laughing out loud at times. If you enjoy chick lit, this book is for you." ~ Inky Impressions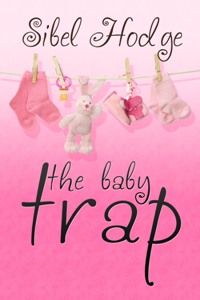 International Bestseller!
Based on my own experiences with infertility and two attempts at IVF, The Baby Trap will have you laughing and crying at the ups and downs of modern baby-making…
When Gina turns thirty-three her body clock unexpectedly begins clanging in her ear with annoying persistence. The only problem is, having a baby isn't as easy as she thought.
Whether she's feng shui-ing the house to death with fertility symbols, throwing out her husband's tight boxers in favour of baggies, swapping wine and chocolate for green tea and yams, popping fertility drugs like M&M's, or having sex so precision-timed it makes international warfare manoeuvres look unorganized, her life is turned upside down. And when nothing seems to be working, her quest for the B-word turns into an obsession.
Can Gina stay sane, get pregnant, and keep her marriage together? Or will her baby trail become a baby trap?

"One of my top reads of the year so far" ~ Chick Lit Reviews and News

"I loved the snappy writing style of THE BABY TRAP. The story frequently had me laughing out loud.Anyone who has dealt with fertility issues will tell you it's about disappointment and loss, the death of a dream. But there is plenty of living left to be done and that's what Sibel Hodge does best in THE BABY TRAP." ~ Chick Lit Central

"This is comedic chick-lit gold!" - Lilac Wolf and Stuff Review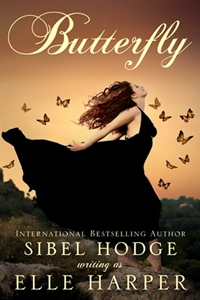 New Adult Finalist in the Oklahoma Romance Writers of America's International Digital Awards!
***WARNING: This novel is a new adult contemporary romance containing mature themes***


Butterfly is a journey of two damaged people's struggle to find inner strength, trust, and hope...
Grace Elliot is falling apart. Overwhelming tragedy has turned her world into a dark and lonely place. Facing the pain and the ghosts is impossible. Hiding her secret behind a mask of confidence and living a lie is the only thing she knows how to do. She's alive...but not living.
Counsellor Ben Hardy is certain he can help Grace heal. Maybe it's a way to rid himself of the demons haunting him from that one horrific night when his life shattered.
When they meet, everything changes, and their pasts offer them a remedy to save each other...until Ben's traumatic history threatens to destroy the trust they've built.
Will the truth tear them apart? Or will it force them to understand the healing power of forgiveness and love?

"BUTTERFLY by Elle Harper is a lovely, uplifting tale that combines a love story with a more meaningful message about dealing with trauma and learning to trust again." ~ The Romance Reviews

"This was a beautiful story of two broken people who help each other through the pain and healing to find love and a life together!" ~ Sweet Spot Book Blog
"I couldn't recommend this book enough. It's raw, it's honest, it's brutal, it's real ... handled beautifully, with many messages to share because in the end it's about surviving any way you can. Also, one of the very best duel-POV's I've ever read." ~ Bibliophilia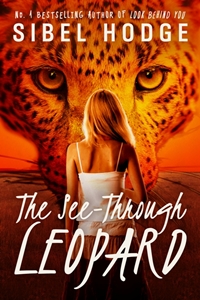 2015 BigAl's Books and Pals Readers' Choice Award Nominee!
2015 Readers' Favorite Young Adult Coming of Age Honourable Mention Award Winner!
Most sixteen-year-old girls are obsessed with their looks, but Jazz Hooper's obsessed for a different reason. After a car accident that kills her mum, Jazz is left with severe facial scars and retreats into a dark depression.
Fearing what will happen if Jazz doesn't recover, her dad makes a drastic decision to move them from England to a game reserve in Kenya for a new start.
And when Jazz finds an orphaned leopard cub, it sets off a chain of events that lead her on a two year journey of discovery, healing, and love.

"A percentage of the royalties from the sale of this book will be contributed to Born Free Foundation." ~ Sibel Hodge, Author


"Compelling, inspiring, magical" ~ Ruth Harris, New York Times Bestselling Author

"If I had to sum this story up into one word, I think it would be fitting to say, "Wow!" This story was emotionally gripping from the very first page to the very last." ~ Night Owl Teen Reviews

"This is a warm and uplifting love story .... love for a leopard, love for wild animals, love for the environment and ultimately love for oneself." ~ Lisa Lim, Author of She's the Boss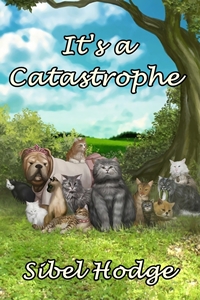 Winner of Best Children's Book by eFestival of Words 2013, and voted Runner Up in the Best Indie Books of 2012 by Indie Book Bargains!
Think Cats & Dogs meets Toy Story...
Warning! Contains fur-raising adventure, wacky characters, laugh out loud comedy, and heart-warming drama.
The cats at Briarswood Cottage are lucky. After being rescued from the local Cats' Home by Ma Katz, they live out their days in luxury under the watchful eye of Buster, the mogfather. But all that's about to change...
When the local mayor announces that the cat population is spreading a deadly disease, their lives are in mortal danger. There's no time to paws! Somehow, Ma's moggies have to organize all the neighbourhood cats to unite as one, getting their claws stuck in to prove their innocence and save each other from certain death.
Can they put aside jealous rivalry and tomcat turf wars to work together as a team and save catkind from extinction?
It's a Catastrophe is a hilarious hairball of a read for ages 8 to 108!
(AR Reading Grade Score 4.8 - 4th Grade ages 9+)
"I loved the way the book handled the cats dealing with differences, bullying, helping others, and over coming fears. Exactly the kind of things kids need help coping with. A great series for children that I can not recommend enough." ~ Unorthadox Mama Blog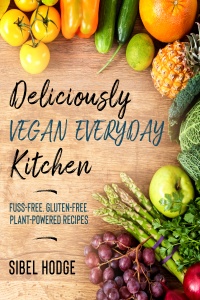 Whether you're already following a plant-based diet or you just want to add more meat-free, dairy-free, and egg-free dishes into your life, Deliciously Vegan Everyday Kitchen is for you!
Low on fussy preparation and high on flavour, this everyday meal bible uses

budget-friendly ingredien

ts

and has tasty vegan ideas for everyone

. All dishes are packed with plant power and are easily made gluten-free.
Taking inspiration from her Mediterranean roots, Sibel takes you on a culinary journey through the Med, Asia,

India

, and around the world. With over 80 recipes, broken down into meze and dips, sides and sundries, sumptuous salads, and light bites and main meals, Deliciously Vegan Everyday Kitchen is full of twists on old favourites and tasty new dishes, all easily prepared, including: vegan "egg" mayonnaise, Southern fried tofu nuggets, mango and sweet potato masala, spicy buffalo cauliflower bites, caramelised roast vegetables, salt-and-pepper tofu, cauliflower and broccoli cheese, onion bhaji, no-fuss paella, Greek-style shepherd's pie, Middle Eastern potatoes, sweet and sour tofu, sexy cabbage, Indian mushroom rice, potato-crust pizza, moussaka, rich spaghetti Bolognese, kung pao tofu, hummus, creamy stroganoff, coriander roasted carrots, Turkish potato salad, Spanish frittata, cheesy potato bake, Sicilian aubergine pasta, sticky BBQ tofu, Turkish pizza, maple sprouts, Chinese curry, Moroccan cauliflower steaks, braised mince bourguignonne, onion gravy, plus much, much more!
Crammed with wholesome, satisfying, healthy, and nutritious ingredients, cooking vegan never tasted so good!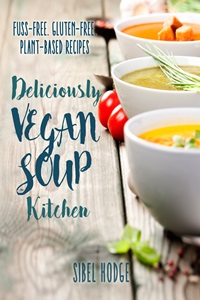 Out now!
Whether you're already following a plant-based diet or you just want to add more meat-free, dairy-free, and egg-free dishes into your life, then Deliciously Vegan Soup Kitchen is for you!
With over 35 fuss-free and tasty recipes, using supermarket-friendly ingredients, this soup bible offers vegan ideas for everyone. All dishes are packed with plant power and are easily made gluten-free.
From a light lunch to a more hearty meal-in-a-bowl, this book is full of twists on delicious favourites and sumptuous new dishes, all easily prepared, including: African Peanut Soup, Broccoli and Vegan Cheese Soup, Chilli Bean Soup, Chinese Hot and Sour Soup, Coconut, Ginger, and Carrot Soup, Daal Curry Soup, Festive Chestnut Soup, Jackfruit and Courgette Soup, Lentil and Rocket Soup, Moroccan Sweet and Sour Soup, Mushroom Soup, Pistachio Soup, Rich Miso Soup, Rustic Leek and Potato Soup, Tofu and Green Tea Soup, Smoky Spanish Chickpea Soup, Tomato and Carrot Soup, Tunisian Spiced Cauliflower and Almond Soup, plus many more.
Experiment. Eat. Enjoy!
(Contains some previously published and now adapted recipes)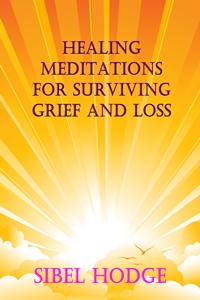 It's an inevitable part of life that at some point we will all experience loss and grief. Loss doesn't just mean the death of a loved one. It can also include any kind of major change, death of a cherished dream, divorce or the end of a relationship, loss of freedom, job loss, loss of income, rejection, chronic illness or disease, infertility, miscarriage, death of a pet, as well as many other tragedies. Every change in our lives is really a death of some kind (something has ended), and can create a state of grief and loss.
There's no right or wrong way to grieve, and the road to recovery is unique to each person. Healing Meditations for Surviving Grief and Loss explores how we can honour our loss and grief and move forward through hope, recovery, and healing.
The meditations are designed to create positive and healthy changes in our lives, aid us on our journey to recovery, comfort us, inspire us, and give us hope of a brighter future. They can help to rebuild our self-confidence and help us learn to love ourselves and our lives again.


The Aim of this Book is to Help:
*Identify how you can express your feelings of anger, guilt, sadness, fear, pain, and anxiety
*Motivate you to carry on living after suffering from loss
*Help you reflect on your loss in positive and healthy ways
*Dedicate time to the grief process and its expression
*Explore positive ways of coping with your loss
*Let you know that you're not alone