Welcome to my world...
I am the No. 1 Bestselling Author of Look Behind You, Untouchable, and Duplicity. My books have sold over one million copies and are International Bestsellers in UK, USA, Australia, France, and Germany. I write an eclectic mix of genres, and I'm a passionate human and animal rights advocate.
My work has been shortlisted for the Harry Bowling Prize 2008, Highly Commended by the Yeovil Literary Prize 2009, Runner Up in the Chapter One Promotions Novel Comp 2009, nominated Best Novel with Romantic Elements in 2010 by The Romance Reviews, Runner Up in the Best Indie Books of 2012 by Indie Book Bargains, Winner of Best Children's Book by eFestival of Words 2013, Winner of Crime, Thrillers & Mystery | Book from a series in the SpaSpa Book Awards 2013, Nominated for the 2015 BigAl's Books and Pals Young Adult Readers' Choice Award, Readers' Favourite Young Adult - Coming of Age Honourable Award Winner 2015, New Adult Finalist in the Oklahoma Romance Writers of America's International Digital Awards 2015, and 2017 Thriller Writers Award finalist for Best E-Book Original Novel. My novella Trafficked: The Diary of a Sex Slave has been listed as one of the Top 40 Books About Human Rights by Accredited Online Colleges.
Peace and Love
Sibel XX
Latest news...
Thank you to the UK readers for making Into the Darkness a new Kindle Bestseller!
Thank you to the German readers for making Hinterlist (Duplicity - German Edition) a new Bestseller!
Look Behind You Hits Over 460,000 Books Sold!
Thank you to all the readers for making Untouchable a new Bestseller in Australia, USA, and Canada!
Untouchable is a finalist in the 2017 International Thriller Writers Awards ~ Best E-Book Original Novel!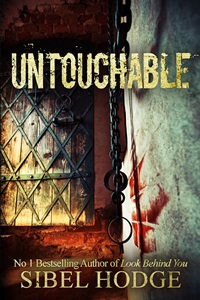 New Releases...
Into the Darkness - Suspense Thriller - Coming 3rd July 2018!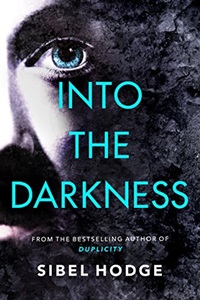 The Disappeared - Psychological Suspense Thriller - Date TBA!
Fourteen Days Later inspires real life fourteen-day challenge and YouTube video!