Welcome to my world...
I am the No. 1 Bestselling Author of Look Behind You. My Amber Fox Mysteries and romantic comedies Fourteen Days Later and The Baby Trap are International Bestsellers on Amazon, Barnes & Noble, and iBooks. I write an eclectic mix of genres, and in my spare time, I'm Wonder Woman!
My work has been shortlisted for the Harry Bowling Prize 2008, Highly Commended by the Yeovil Literary Prize 2009, Runner Up in the Chapter One Promotions Novel Comp 2009, nominated Best Novel with Romantic Elements in 2010 by The Romance Reviews, Runner Up in the Best Indie Books of 2012 by Indie Book Bargains, Winner of Best Children's Book by eFestival of Words 2013, and Winner of Crime, Thrillers & Mystery | Book from a series in the SpaSpa Book Awards 2013. My novella Trafficked: The Diary of a Sex Slave has been listed as one of the Top 40 Books About Human Rights by Accredited Online Colleges.
Peace and Love
Sibel XX
Latest news...
German Edition of Look Behind You - Sei aud der Hut - is available for pre-order on Amazon!
The See-Through Leopard has been nominated for the Readers' Choice Awards in the Young Adult Category by Big Al's Books and Pals Blog. You can vote for it now and WIN prizes!
New Releases in 2015...
Where the Memories Lie - Thriller - Release date: 22nd September!
and
Murder and Mai Tais - Cozy Mystery - Release date: 14th April - PRE-ORDER NOW for a DISCOUNTED PRICE!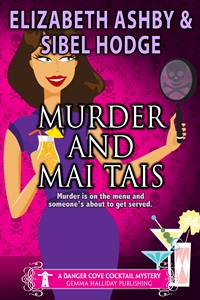 Fourteen Days Later inspires real life fourteen-day challenge and YouTube video!