Back by popular demand...The Girly Books Blog Hop is running between 17th - 21st January. As well as being swept away to new locations, you can also win some fab prizes along the way. And you don't even need your passport!
The location I've chosen for my blog is North Cyprus, and if you keep reading you'll find out why...
What does a chick lit novel and the Holy Grail have in common?
My Perfect Wedding...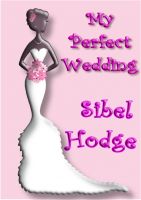 Helen Grey is fi
nally getting everything she wants. She's about to have the perfect dream wedding and begin an exciting new life abroad on the sunny Mediterranean
island of Cyprus. But living the dream isn't all it's cracked up to be.
After a mix-up at the airport, Helen finds herself drawn into the midst of an elaborate plot to steal an ancient statue and assassinate a local businessman. And as if that wasn't bad enough, her wedding dress is AWOL, the statue seems to be cursed, and Helen is wanted by the police.

With the big day rapidly approaching, a roller-coaster of mishaps, misunderstandings, and disasters threatens to turn the newlyweds into nearlyweds.

Can Helen prevent an assassination, save the statue, and have the perfect wedding? Or will the day to remember turn into one she'd rather forget?

****

For those who don't know me, I write chick lit, and in my spare time I'm Wonder Woman! I have dual British/Turkish Cypriot nationality and now spend most of my time in North Cyprus. Well, it definitely beats the British Weather! My Perfect Wedding is a romantic comedy with a unique infusion of British and Turkish Cypriot culture - think My Big Fat Greek Wedding meets Bridget Jones.

So what does North Cyprus have to offer as a fab setting for a novel? It's steeped in history and has an unspoilt quality rarely found in the Med anymore.
Take St Hilarion Castle, for example:

Perched high up in the Kyrenia mountain range, the views of the Mediterranean are like nothing you've seen before. The castle was named after a monk who fled from persecution in Palestine in the seventh century. There's a legend that he was deaf, so he was able to resist the tempting cries of pagan demons who lived on the mountain. Because the monk couldn't hear them, they finally left the mountain in peace, and a monastery later sprang up around his tomb. After a while, a fort was added as well. It was built into the mountains, and it's got a kind of fairytale look about it. All towers and walls. In fact, there's a rumour that Walt Disney based the Snow White Castle on it. Richard the Lionheart captured the castle on his way to the Third Crusade, and some people still think that the Holy Grail was actually hidden somewhere inside.
But that's not the only castle, there are many more - Buffavento, Kantara, and also the Kyrenia Castle, which houses the oldest shipwreck in the world.

Mark Antony gave the rule of Cyprus over to Cleopatra after their wedding. Then after that you had the Romans, the Byzantines, and the Ottomans, each leaving their own mark on the island. My Perfect Wedding features a priceless sculpture that is thought to be the only one in existence that was commissioned to celebrate Cleopatra's wedding to Mark Antony in 37 BC.

You're not far away from history anywhere in North Cyprus, and the scenery and history often mix. The Kyrenia mountain range is a perfect place for hiking and discovery. And Five Finger Mountain in particular has a couple of legends. One of them says that a Byzantine hero called Dighenis jumped on the island of Cyprus to escape from the Arabs. As he grabbed hold of the mountain, he left the mark of his fingers there. Another legend said it was a giant who grabbed hold of it.

North Cyprus is the home of nesting Green turtles and Loggerhead Turtles. They have a Turtle Project every summer to aid conservation. Students from all over the world come and scour the beaches during the laying season so they can put protective covers over the nests once they've laid their eggs. It stops wild dogs and other creatures digging them up and ensures the maximum number of baby turtles hatch. I've seen both the turtles nesting and hatching, and it's a truly amazing sight!

And if you're bored with a bit of history and nature, you can check out the unspoilt and almost deserted sandy beaches at the Karpaz on the tip of the Island.

With all this whizzing around, sight-seeing, I bet you're hungry, right? How about tucking into some scrummy local food?

Here's a recipe for a delicious, easty-to-cook, gluten free Turkish dish:

Chicken Casserole
(Tavuk Güveç)
This traditional Turkish dish would usually be cooked in clay pot for several hours. Often it would have the top sealed and it would be dramatically smashed at your table to reveal slow cooked deliciousness! But we all lead busy lives, don't we? So this is a quick version of the dish that's no less fantastic!
Tip: This works just as well with leftover chicken.

Ingredients:
2 chicken breasts – cubed

1 large aubergine – diced
1 green pepper – diced
1 onion – diced
4-6 mushrooms – sliced
2 cloves of garlic – crushed and chopped
2 large tomatoes – skinned and diced
1 cup of water
1 teaspoon of ground black pepper
Salt to taste
1 tablespoon of paprika
1 tablespoon of oregano
1 teaspoon of chili flakes (optional)
Extra virgin olive oil for frying
1 cup of taze kasar cheese or mozzarella - grated
Method:
Put the tomatoes and garlic in a large saucepan and set aside.
Fry the peppers and onion until soft and golden, then transfer them to the saucepan.
Fry the aubergines until browned, and add them to the saucepan.
Fry the chicken, browning to seal in the juices, and transfer to the saucepan, as well.
Put the empty frying pan back on a high heat and add the water to deglaze the pan, scraping off any residue stuck to it. Add the water to the saucepan with the paprika, salt, pepper, oregano, and chili, and stir.
Bring to the boil and simmer for 30-40 minutes, until the veggies are soft.

Split

between 2 bowls and sprinkle with the grated cheese. Place them under a hot grill until the cheese is melted and golden.
Serves 2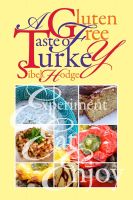 My Prize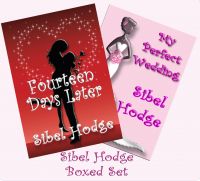 My Perfect Wedding is the sequel to Fourteen Days Later, although it can be read as a standalone novel, but I'm giving away a copy of both novels in my ebook boxed set for the Girly Books Blog Hop!
Contestants must enter using the Rafflecopter link above this blog post or click this link.
Don't forget to check out all the other fantabulous locations on the blog tour! C
lick here to enter the grand prize and check out the blogs below
to continue hopping
.
Happy travelling and good luck!
Peace & Love
Sibel XX
---
In : Book Giveaways
Tags:
"north cyprus" "girly books blog hop" "my perfect wedding" "gluten free" "a gluten free taste of turkey" "gluten free turkish recipe"

Tweet
​
blog comments powered by

Disqus